Review: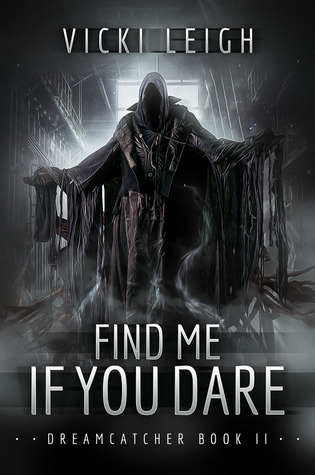 They may have won the first battle, but the Apocalypse has just begun.
Five weeks have passed since the battle that left Rome and Columbus in ruins. Sheltered in the hidden city of Caelum, Daniel and Kayla train alongside over one hundred Magus and Protectors, hoping that their unified ranks will be enough to take down their greatest threat yet: Richard, his followers, and his horde of Nightmares. Then a fallen comrade is returned to Caelum with a message carved into his chest and a note referencing the four Horsemen of the Apocalypse, and Daniel knows their time for training is over.
Finally understanding Richard's plans for Kayla and the three other Magus born on Halloween, Daniel and the rest of Caelum's volunteers scout the U.S. in a desperate attempt to stop their enemy before he can unleash his first Horseman. But when massive attacks claim thousands of lives, people all over the world begin to fall ill—including those Daniel and Kayla care about the most.
With the Horseman of Pestilence released, Daniel knows it's time to step aside and let Kayla take the lead. Only she has the power to rival her father's. But when Richard's plot turns out to be darker than they imagined, their fight is met with more death and destruction—and an enemy who might be unbeatable, after all.
Earlier this month I read the first book in this series, Catch Me When I Fall, and I was very curious to find out if some of the things concerning the dreamcatchers and the worldbuilding would be cleared in this second novel. Unfortunately I didn't get the answers I was hoping for. Instead I was left with many more questions.
*This review may contain some spoilers so please beware*
First of all, if everyone has two people waking over them at night, there should be billions of Dreamcatchers, which seemed like a lot in the first book already. However, when they are looking for them to fight back against Richard only a hundred of so can be collected. And the ones that came, did they leave their humans behind? Is that ethical? I know that a Nightmare can kill a Dreamcatcher, but can it normally really hurt a human more than give them a nightmare? The Dreamcatchers are dead, but they still need to live in houses and eat food, even though they can evaporate on any given moment.
Sorry, I let myself go for a moment. The story was actually quite solid, when I was not worrying about the questions stated above, but it suffered a bit from the second book syndrome. There was a lot of building up (and quite some of the characters don't make it to the end of the book) but it wasn't really exciting. The ending didn't come as such a big surprise to me, and I think it will now be another year's wait before we'll know how it ends.
Thanks to the publisher for providing me with a free copy of this book in exchange for an honest review during this blog tour!
Original post:
UrlPhantomhive.booklikes.com/post/1313630/find-me-if-you-dare