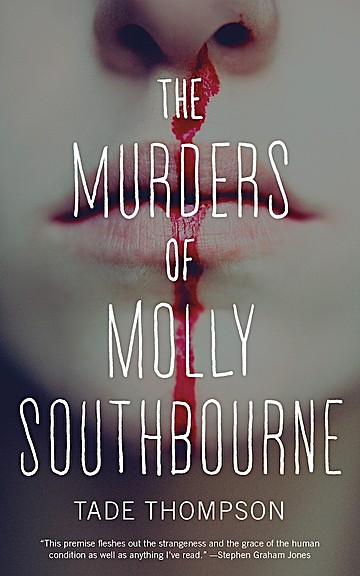 Reading-wise, 2020 has been a blast so far. The upside of being sick in bed is that it gives a pretty good excuses for reading the books one might have accidentally bought in an end of year TOR sale. The Murders of Molly Southbourne was indeed one of those.

I didn't know anything about it going in, except that I had seen it passing my feed a lot some time ago. And I think it was for the better. I was definitely not expecting this kind of strange, original tale and coming-of-age of Molly and her 'hemophilia'. I'm still a bit surprised it was possible to put so much story in so short a novel.

The only downside for me was some thing, rather important for the worldbuilding and as far as I can tell not so very important for the overall story, where quite randomly dropped on the reader and never really explained well. I hope the sequel will take care of that. But don't let that stop you from reading this.
The Murders of Molly Southbourne (Molly Southbourne #1) – Tade Thompson