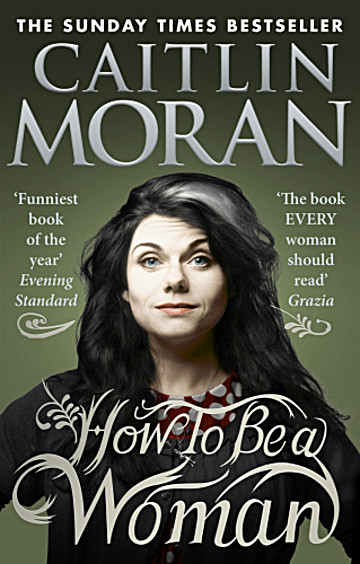 Sometimes there is books you didn't think you would read. But then you join a book club and their selection is How to Be a Woman. To be honest, it was sort of hate at first sight (the first thing I learned about it was that there was much talk of pubic hair), but I wanted to give it a fair shot anyways – and I completed the book. It wasn't even as bad as I feared going in although ultimately, it didn't work for me.

It is written in a sort of but not completely essay kind of style – which is one of the genres I am still learning to read and didn't feel a natural affinity to. In each essay Moran describes a scene from her own life, expands this to how women live and concludes with how they should live if they were strident feminists. It is a little bit a mix between a memoir and a feminist manifest, but in trying to be both, it lacks somewhat.

While the humor was not really style (many of the jokes are at the expense of her younger self), I cannot help but admit the book was rather readable. The latter part of the book had some interesting topics (the first half consisted of the more juvenile topics like the one on the pubic hair, and what should one call their boobs). Especially the essay on abortion was powerful and left an impression on me.

My biggest problem however with the book was that I could not at all relate with the women Moran was describing. Her focus on the daily issues that women face and that I had never given a second thought before actually made me question myself. Have I been doing the women thing wrong? Am I such an atypical woman that these are not the responses I have when put in that situation? And in fact, it got me wondering, whether this might be partially due to a generation gap. I was a teenager roughly 20 years later than Moran, and maybe we have learned a little bit more since in the way of struggling out from under the grip of the patriarchy. That, or maybe it is just me who doesn't care about the things I am supposed to worry about.
How To Be a Woman – Caitlin Moran