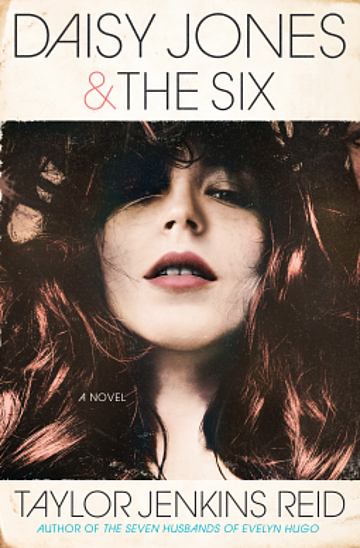 Three little things loosely related to Daisy Jones & The Six:

* I don't think there is book that I have had in my hands so many times before actually buying it (the Kindle edition that is) as this one. There always was a pull towards it, but it never seemed hard enough. I'm very glad I finally did though.

* I just realized I've probably spend more time reading about fake 70s bands than actual bands. And it is such a shame you never get to hear the tracks they wrote. (For those interested, I also recommend The Vinyl Detective series for additional fake bands to read about).

* Last month I read The 7.5 Deaths of Evelyn Hardcastle, and interestingly in the UK edition Evelyn only dies 7 times. It turned out that was for marketing reasons because of an earlier work of Taylor Jenkins Read – The 7 Husbands of Evelyn Hugo.

– And now for something slightly resembling a review: For me, this was one of the quickest reads of the year so far. I really liked the style – it's basically a collection from interviews between the narrator and the different people involved with the band. These are mixed together and this gave a very nice dynamic that made me want to continue reading. I particularly liked that since these events took place a long time ago, the different people sometimes remembered it differently and this becomes clear because they are outright contradicting each other.

What I didn't like so much was that the minor characters didn't get a chance to really shine and have more characteristics besides a single thing that was important for the story (Camila and her loyalty; Eddy and his anger), but it was a small price to pay because I thoroughly enjoyed reading it.
Daisy Jones & The Six – Taylor Jenkins Reid