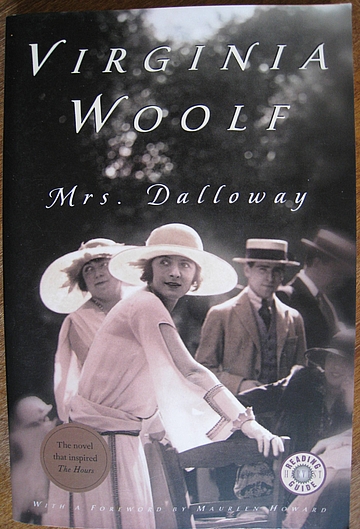 I have been reading some Virginia Woolf this year. It started with Flush, which was included in the Little Black Classics, followed by an essay on reading, and now I just tackled one of her most famous novels: Mrs. Dalloway – because it was recently featured on the Pigeonhole.

It follows Mrs. Dalloway during a day in which she is planning to host a party. Her mind wanders a lot during this day and as it does so, one touches upon many people and their lives. It is stream-of-consciousness almost to the extreme.

And this caused it to be a read where I had to focus on every single page. A single moment of lesser attention and I had fallen of the train-of-thought and had to backtrack. Which might have not made it the perfect read for me at the moment, because my concentration is currently historically low unfortunately. Also, the Pigeonhole serialized part of it unfortunately failed this time, as I was constantly behind reading schedule and ended up finishing this two weeks late.

That being said, I could not help but admire Woolf's style with words. It was great and when I was reading it I thoroughly enjoyed it. I was particularly taken in with Septimus' story, which was so tragically sad, that Mrs. Dalloway, in comparison, sometimes felt a little unsubstantial as she worries about the success of her party.

Very interesting read, which might not have come exactly at the right time for me, though.
Mrs. Dalloway – Virgina Woolf