A quick update from my side. Yes, I was perfectly asleep at the start of the readathon – thankfully. I woke up near the end of the fourth hour, and started reading Gideon the Ninth first. I still had about 4h left in the book, and finished it (how typical) in the Ninth hour of the challenge. After that I continued with Dead Wicked, another book I was already reading and finished it at the start of the 11th hour. After a small lunch break, I am now reading Call Me By Your Name which I also hope to finish today – as I set a personal challenge of finishing three books. After that I plan to start with some new books, Djinn City and The Golden Compass and once I have done that I will see what time it is and where we stand. It's ridiculously hot today so everything is a bit slower than usual.
---
In this update some of the fun I have already partaken in, besides the reading. First there was the opening survey right at the start.
Opening Survey!
1) What fine part of the world are you reading from today?
A very, very, very warm Belgium.
2) Which book in your stack are you most looking forward to?
Short answer: all the books! I cover this topic in more detail in my earlier post (click here)
3) Which snack are you most looking forward to?
I came heavily underprepared into this read-a-thon, not having provided any special snack besides what I already had in the kitchen. I still have a melon to eat and with the warm weather, I am most looking forward to that.

4) Tell us a little something about yourself!
Me, 27yo PhD researcher in Belgium. I like books a lot (duh!) as well as movies and theater. I like to say that during the day I help fight Cystic Fibrosis and at night I fight my ever growing TBR.

5) If you participated in the last read-a-thon, what's one thing you'll do different today? If this is your first read-a-thon, what are you most looking forward to?
I have participated a couple of times before, but never really. I feel this is the time I have most committed to joining and with the current quarantine light that is ongoing and the enormous heat – there is not much more to do. I am also taking part more in the social part which certainly drives the enthusiasm.
---
Another challenge was the Rainbow of Books. Since my shelves are already organized as such I didn't make a new rainbow.
---
And finally the Bingo. I actually already called BINGO once, and have a couple more coming up! Yay!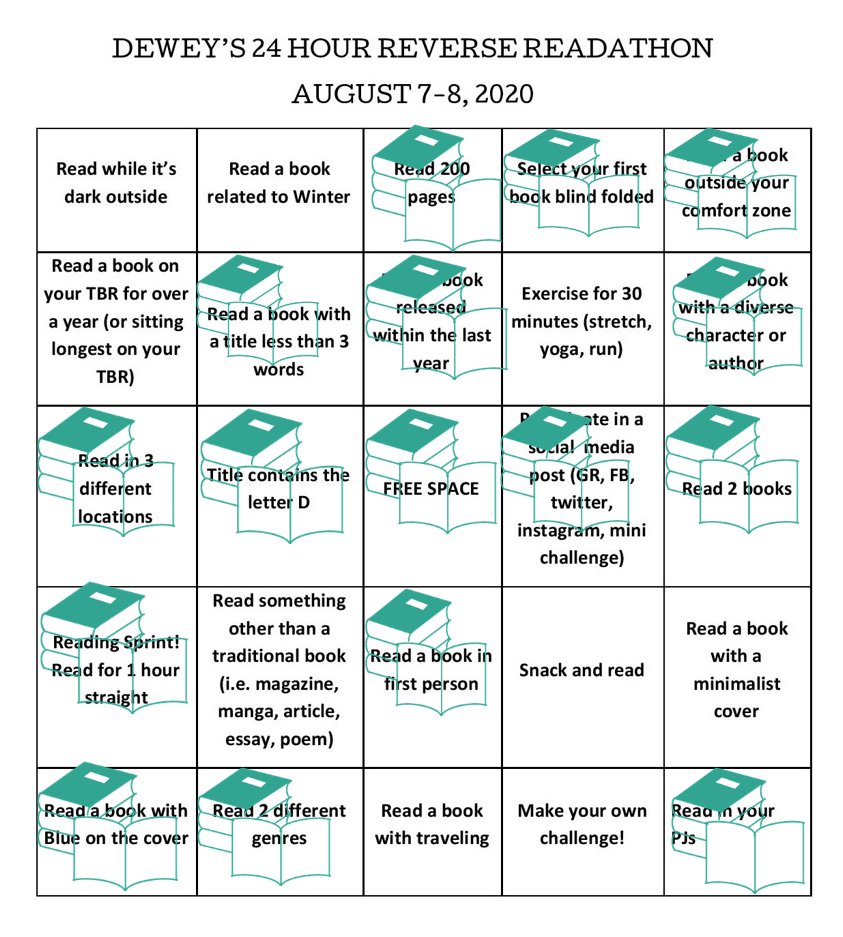 One of the hardest tiles will be reading while it's dark, since at 5.45 AM when I woke it was already light and will continue to be so until late in the evening.
So far, I am really excited, it is going quite well, despite the heat. Unto another successful half. My next update will be after the finish of the read-a-thon, but I will first catch some Zzzzs.
Are you participating in this read-a-thon? Or maybe other? What are your experiences?
Let me know in the comments!
---
#ReverseReadathon?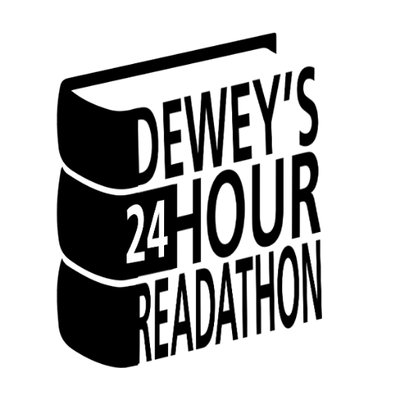 Dewey's 24h Read-a-thon is a twice yearly event of 24 hours of reading fun and talking books with others. This reverse edition means that the start times have been put 12 hours earlier – thanks for that, it is now in the middle of the night. There are some challenges and there is a bookish bingo.
For more info or to sign up visit the blog or twitter
---