This post will go live at 2 AM when the read-a-thon starts – so I really hope I will be sleeping at that time (rather than lying awake bathing in sweat – it is really hot today). However, I already wanted to post my selected TBR reads and plans for the read-a-thon, so that when I wake up some 3 to 4 hours into it, I can get started by reading some books.
One of the nicest things of the read-a-thon, next to connecting with bookish friends, is the bingo. The card was released a couple of days before and helped me select my reads for the event. I want to get at least some Bingos, and although I don't think I will be able to black out the entire card, I hope to get as many as possible.
Some I have secretly already completed (Select your first book blind folded – Djinn City by Saad Z. Hossain; and okay I used random.org rather than a blindfold), and I have at least select books with blue covers, different genres and a Winter theme (that last one was not as easy as I had expected).
So, these are my selected books, a mix of Tree Books and eBooks. My own challenge will be to finish three of them – it will not be easy. But there should be some challenge to a challenge, right?
I am really excited for all these books. Most I am already reading at the moment. (You will find I usually read even more books than this at any given time)
Gideon the Ninth is a really fresh fantasy debut with necromancers in space. I still haven't really figured it out, except that it is quite nice
Dead Wicked is the 10th book in a series of police procedurals that I like to classify as snackbooks. (Also, if I finish this one I will be up to date with one more series)
Doomsday Book came heavily recommended by a friend who said it wasn't for her but I would love it. I have only made a small start but so far, it sounds like it is really a book for me.
Call Me By Your Name I bought recently, I really enjoyed the movie (quite unexpectedly) and even watched it twice.
Breath from Salt I recently got from Netgalley. I immediately recognized it would be a book on Cystic Fibrosis. I myself have been working on CF since 2015 – first as a master student, now as a PhD, so it is a topic very close to my heart. Considering myself both the best (I know a thing or two about CF so can see whether everything's correct) and the worst (this book is clearly not aimed at me) kind of person to be reading this. So far, I am really enjoying some background on the discovery of the disease which I have only ever found summarized in a single sentence in review articles.
And two more books that I selected specifically for the challenge:
The Golden Compass – This looked very winter-y what with the polar bear on the cover and all the snow
Djinn City – I am really excited this was my random pick. I got it earlier this year after reading The Gurkha and the Lord of Tuesday (check out the review), and this is set in the same universe. It was not easy to get hold of a copy though – even the specialized Forbidden Planet Bookstore in London didn't sell it.
When I wake up, I will start with some reading, and check in here for an half-way update – that is, if I haven't melted by then (weather forecast is 37C for tomorrow – for those of you who are unfamiliar with Celsius, that's the temperature normally reserved for the human body). In the mean time, I will probably provide some quick updates on twitter (@UrlPhantomhive).
Are you participating in this read-a-thon? Or maybe other? What are your experiences?
Let me know in the comments!
---
#ReverseReadathon?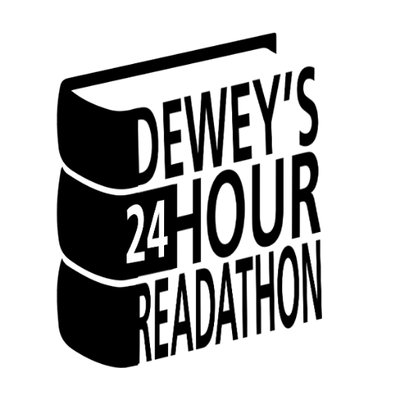 Dewey's 24h Read-a-thon is a twice yearly event of 24 hours of reading fun and talking books with others. This reverse edition means that the start times have been put 12 hours earlier – thanks for that, it is now in the middle of the night. There are some challenges and there is a bookish bingo.
---